Okay, just received my first design back as a keychain.
Here is the image I started with.  Keychains were on sale that first day I tried Zazzle.  I put it up first as a way to test the process of doing Zazzle.  There was no template but it's a square so I figured it couldn't be hard. It's an image  that I did of Winter, a good friend of mine in Second Life.
Zazzle does have this helpful page for first timers: Creating and Uploading Images to Zazzle
On this page, they say their supported image types are JPEG, PNG, PDF, Adobe Illustrator (AI), TIFF and GIF formats.  Honestly I would never use JPEG, PNG or GIF files as they are compressed so there will be slightly changes of data every time it is opened and saved again.  So I will probably be using TIFF almost all the time.  Maybe AI later.
Higher resolutions are okay but minimum are as follows:
150ppi for apparel, aprons, bags, hats, mousepads, and ties.
200ppi for mugs, drinkware, calendars, cards, keychains, magnets, postcards, and all stickers.
300ppi for custom postage
300ppi for photo enlargements/prints, and posters
Here is a little tutorial on how to make a Zazzle keychain.  Zazzle's process is pretty simple. One thing I did before I started was make a square TIFF picture at 200ppi because I knew I wanted to make a square keychain.
Now from the product picture, I thought the image would be sealed in plastic.  It looked beveled to me along the edges.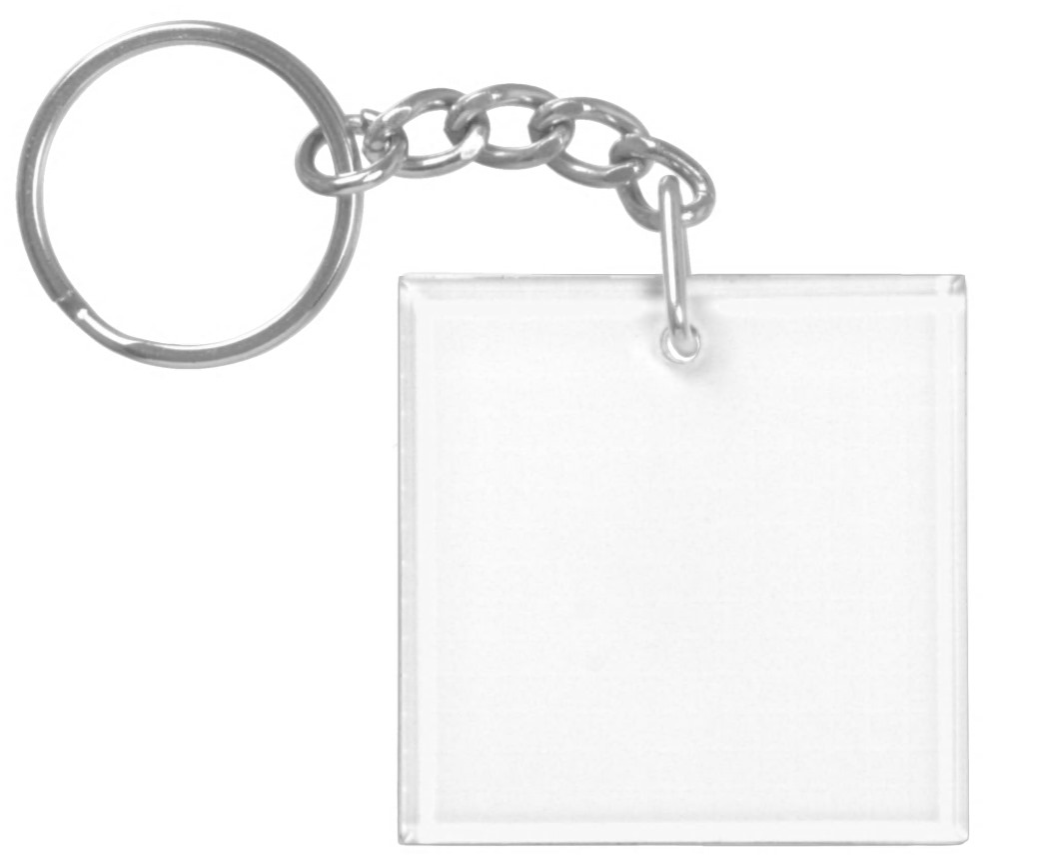 So I was a bit disappointed when I got the keychain.  Instead the picture was sandwiched between two pieces of acrylic giving it an unfinished cheap look. I took a scan so you can see it because my camera can't get close enough.
The acrylic pieces are thick though so it should be tough and durable.  I can edge it with copper tape or another decorative tape so it's really not a problem.  However, I've decided not to do any keychains for sale.
I got the keychain at 50% off so I am ok with the price point.  If I had gotten it  full price, I might have felt differently. Regular price is $11.60.  Their usual 15% off sale brings it down to $9.86.  I paid $5.78 incl tax on the 50% sale.  If you want to do a keychain but the $11.60 is a tad pricey for you, just watch for sales.
Tips: Zazzle has a different category go on a 40% sale — changing the category just about every other day.  It's a good deal.  Also Zazzle has something called the Black Zazzle membership which is $9.99 for the year and you get free shipping which is a good deal if you think you are going to make more than one purchase during the year.  If you are doing a one-time buy though, they have a 30-day free trial membership so you get free shipping but you have to remember to quit after you get your purchase.
Hope you like my tutorial and review.  Thanks for coming by.