Still playing catchup posting my designs I do daily.  So April 3rd, I did the vintage cat for the first time on a couple of bumperstickers.  I have this one for sale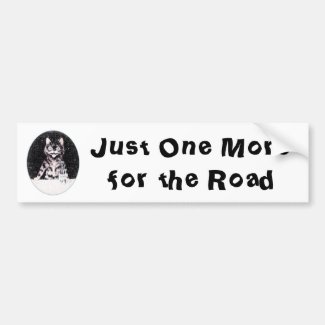 I did this bumpersticker too: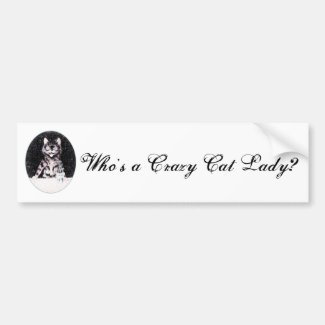 However, after I received it, I decided the font size is too small for a bumpersticker but I thought it might be cool on a cup. A couple weeks later, I did the mug which I wrote about in a previous post. I took off this version of Who's a Crazy Cat Lady bumpersticker and will do another one in a larger font size when it comes on sale.
and that's it for #9.