This came out way dark. But it is the same as the Kimono notecard, the scan came out much lighter than what I see and the scan is close to what I see on the original file.  Of course the scanner has a bright light on it.  I guess the computer screen is also like a bright light shining through the image.  The human eye doesn't quite see like that.  So I made the 20% lighter  even though it looked weird andthrew it back into the hopper.  They are having a card sale today for 50% which is awesome.  I hope it doesn't hold up the printing too long.
My latest uploaded card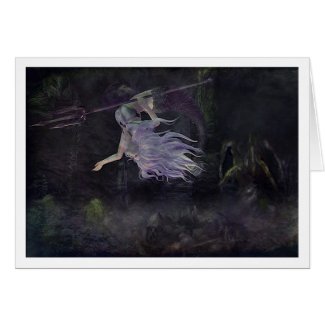 Mermaid sees a Baby Kraken notecard
disclaimer: as a designer of the cards, Zazzle gives me a royalty if anyone buys anything with my design. As an associate, I may earn a commission if someone buys something by clicking links on this page whether or not I'm the designer.